Brookfield, Wis. — The 2020 Dealership Minds Summit, held virtually for the first time ever, drew a crowd of 235 attendees, including 102 different dealerships across 33 states, 4 Canadian provinces and Australia, and featured 19 speakers.
Centered on the theme "Profit-Turning Trades," the program featured 3-days of live-broadcasted general sessions featuring top industry experts; profit-boosting on-demand sessions led by dealership peers, and interactive online dealer-to-dealer roundtable discussions.
Farm Equipment executive editor Kim Schmidt noted during opening remarks that attendees would gain actionable ideas to evolve and improve the way they manage the used equipment business of their dealership, and based on feedback she received from those in attendance, the Summit delivered.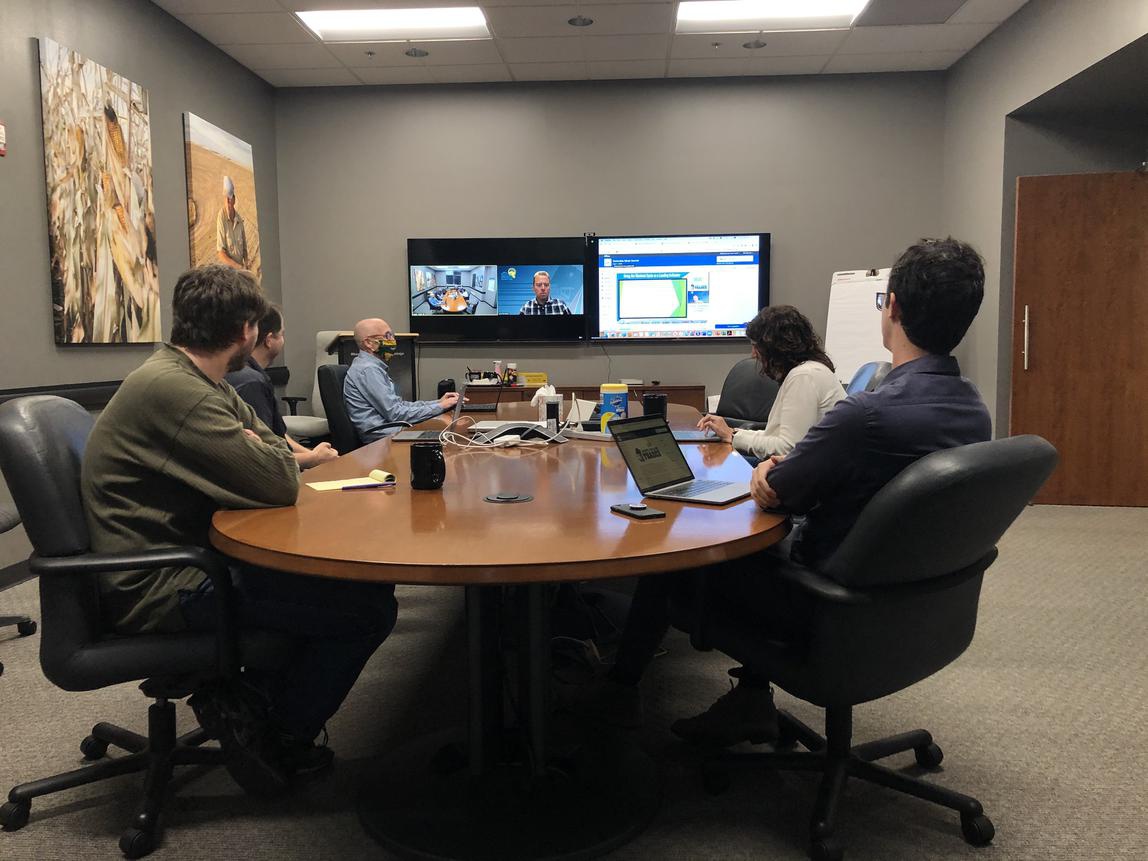 A look at the Farm Equipment/Dealership Minds Summit 'war room' on day 1
"We had to make a tough decision about 60 days out to move from our typical live event to a virtual Summit this year, and we were pleased that we were able to still deliver all the great planned content and even recreate some of the networking that usually happens in a digital platform," says Schmidt. "It's been great to watch the idea-sharing and conversations taking place on the app the last three days. While we missed seeing everyone in person, we were glad to still be able to bring the industry together for three days virtually."
Among the highlights of the 2020 Virtual Dealership Minds Summit was a live dealer-panel discussion led by industry expert, George Russell, that looked at Applying the 'Good to Great' Dealership Flywheel.
"The virtual DMS, in some ways may be a better solution for interacting and learning. What is missing of course is the personal face to face interaction, and chance encounters that spark ideas," said Russell. "But the level of professionalism of the presentations is partly the maturity of our industry since the first DMS in 2013, partly the high standards and value of the DMS, and partly the need to prepare for the virtual environment. Time will tell about the changes in strategy and tactics that dealers will make after the DMS. They could be even more meaningful in 2020 then in 2013 because of these factors and the ability to review the sessions afterwards and network with new thought leaders."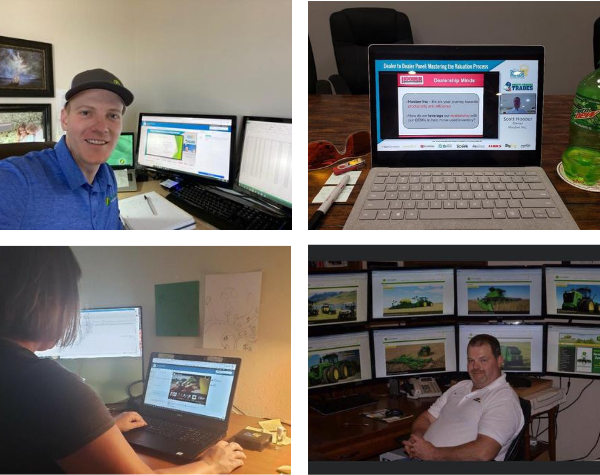 2020 Virtual Dealership Minds Summit attendees sharing their conference setups
From the single-location independent retailer to the multi-store farm equipment dealer, the used equipment sales representative to executive management, intense knowledge sharing, and networking were in abundance throughout the Virtual Dealership Minds Summit.
"From my perspective they could not have done any better. It was well organized and the app worked great. It was one of the best virtual events I have witnessed," said attendee and speaker Stacy Anthony, Vice President & CEO of Mirtech Harvest Center Inc. "We appreciate all Farm Equipment does!"
The 2020 Dealership Minds Summit was made possible with the support of these title sponsors: AgDirect, BigIron Auctions, CLAAS, Dealer Institute / Equipment Dealer Consulting, LLC., e-Emphasys, Iron Solutions, Machinery Scope | Finance Scope, PowerEQ and Yetter Farm Equipment. 
For more information on the 2020 Virtual Dealership Minds Summit, visit DealershipMindsSummit.com. An in-depth recap of the Summit, including key session takeaways, will be featured in Farm Equipment magazine.